Disponibile da oggi sulle principali piattaforme di streaming All About Eve, colonna sonora firmata PJ Harvey dell'omonima pièce teatrale, in scena da Febbraio a Maggio al Noël Coward Theatre di Londra, diretta da Ivo van Hove.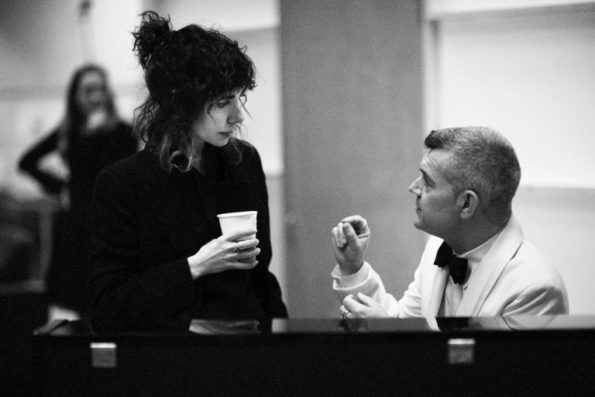 Diventato subito fenomeno di culto, lo spettacolo vede Gillian Anderson e Lily James raccogliere l'eredità di Bette Davis ed Anne Baxter che interpretarono rispettivamente Margo Channing ed Eva Harrington nel celeberrimo e pluripremiato film del 1950 diretto e sceneggiato da Joseph L. Mankiewicz (tratto da "The Wisdom of Eve" di Mary Orr).
Nell'album intervengono in prima persona le due attrici, nei brani The Sandman (Gillian Anderson) e The Moth (Lily James).
Ad affiancare la Harvey nell'ultimo lavoro James Johnston e Kenrick Rowe, due dei musicisti che hanno accompagnato PJ nelle registrazioni di "The Hope Six Demolition Project".